I don't know why I'm blogging about this, but here goes.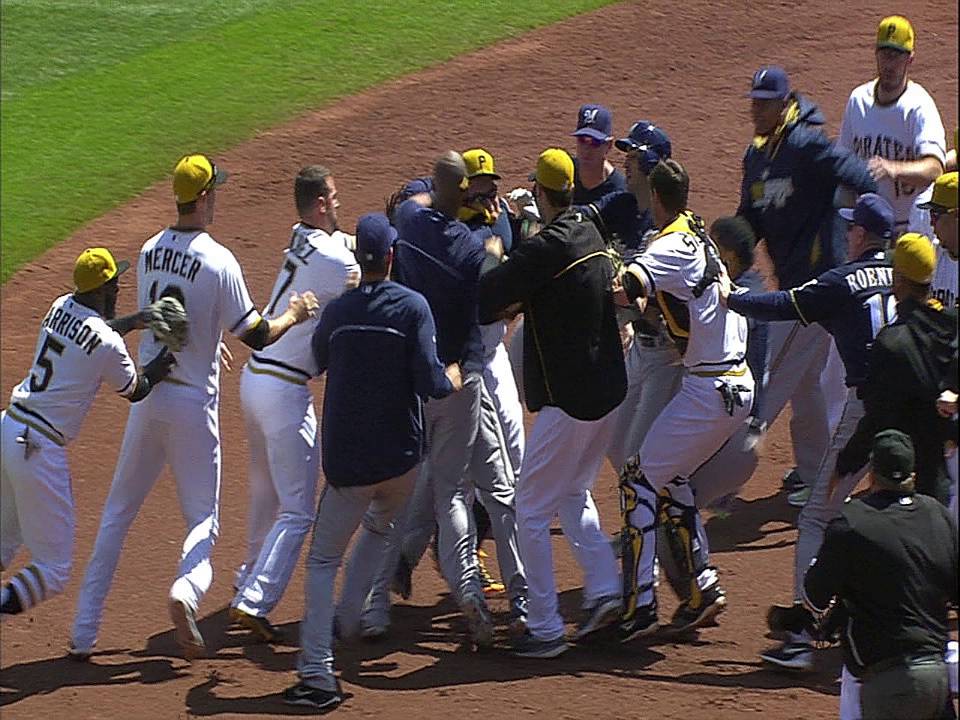 This guy used to play for the Twins, and I don't particularly remember him as a showy or troublesome player, but if you spend any time following the Internet discussions, of course the comments are filled with indications that Gomez has always been like this, is a total punk, etc. I'm sure some of those come from people who never heard of him until this afternoon.
But I've noticed that any time a Dominican player takes two seconds to celebrate a home run, gets into a scuffle, or any of the other business that has been part of the game since Ty Cobb slid into second with his spikes up, the general character of the player, his hot bloodedness and showiness, his poor sportsmanship and likeliness to being on steroids, quickly becomes part of the story.
Oh, nobody's racist mind you — they're just SAYING….